Christ Catholic Church; and
The Old Catholic Orthodox Bishops of the Western Rite (world wide); and
Christian Orthodox Catholic Church (world wide) and
Old Catholic Orthodox Church; Cluj-Napoca Synod (Europe & Eastern Europe); and
Saint Francis of Assisi Mission Church, Romania

::: Latest News - 01 MAR 2017 :::

Newsletter
OUR CHURCH GROWTH: We are still growing and merging with other independent Churches from around the world.

OUR CHURCH WEB SITE: We URGENTLY need volunteer web developers and programmers to help us maintain our Church website. Between 01 MAR 2017 through to 01 MAY 2017 we will be updating this web site.

OUR ARCHBISHOPS: Archbishop Alfred DeLeo is has retired as the Primate of the Church and has taken a position as the Archbishop of the Holy Synod, the Highest Office of The Church Synod. Archbishop Dana Lakin has become the the Metropolitan Archbishop / Primate of the Church. Our prayers and blessings are with Archbishop-Elect Lakin and Archbishop DeLeo throughout this growth of the Church.

MISSION PROGRAMS:On 02 APR 2017, the Church will launch a fund-raising program to raise money for medical supplies, medical equipment, food, clothing, medicines, school supplies, and other necessities to assist our Mission Churches and Outreach Programs in different Countries.

MEDICAL DOCTORS AND NURSES NEEDED: We are looking to create a more comprehensive World Health initiative in our "Doctors-On-Loan" ("DOL") and "Medical Missions of Mercy" ("MMOM") programs to serve the poor in India, Romania, Bangladesh, Moldova, Bulgaria, Guatemala, Ecuador, Nicaragua, El Salvador, Nicaragua, Peru, Nigeria, Pakistan, Uganda, and several other countries. We urgently need medical supplies and equipment, and most importantly, volunteer Medical Doctors and Nurses. For more information about our programs, please click here Doctors-On-Loan.

URGENT - VOLUNTEER NOVICES & WORKERS NEEDED - RELIGIOUS WORKERS WORLDWIDE: The Church needs dedicated Christians to serve the Lord as Deacons, Priests and Nuns world-wide. We allow Priests and Nuns to be married and have families. We have streamlined the educational Seminary process. For more information about our Vocations, please click here Employment\Jobs.



Other News & Events Calendar
OUR ONLINE NEWSLETTER: Our Church Newsletter will begin on 01 MAY 2017.

Take the "Walk The Cross" challenge - coming soon! Visit again soon to find out what it is all about!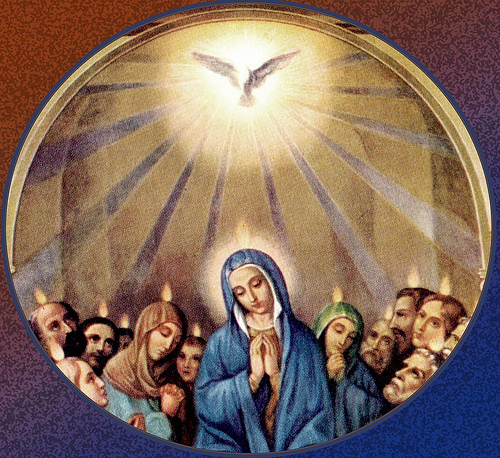 ARCHBISHOP OF THE CHURCH

++His Grace,
The Most Rt Rev, Dana Lakin,
Primate, bfcc, Archbishop
WE ARE DEFINITELY A DIFFERENT CATHOLIC CHURCH
.
Welcome to...

Christ Catholic Church

- Worldwide Synod
- Cluj-Napoca Synod -
- United States Synod -
We are an independent Old Western Rite Catholic Orthodox Church governed in accordance with the Principles and Faith of the Ancient Church which existed prior to the Great Schism of 1054 when Rome separated from the Constantinople (Eastern Orthodox) Church.

We are a true Catholic Church that practices all seven sacraments. We offer several Mass programs in both English and Latin (based on the Roman Mass - Western Rite). In many foreign countries we offer the Mass in several spoken languages; the Native Language, English and Latin.

Our beliefs and doctrine is all inclusive. As part of our Confession of the Ancient Faith, our beliefs and doctrine includes and accepts The Munich Statement of 1871, Declaration of Utrecht of 1889, and the Statement of Faith of Archbishop Matthew of 1911, and follow the Canons in principle of the Roman Catholic Church with some modifications based from Holy Scriptures to bring our Church in-line with true holy Scripture.

We are in communion with Old Catholic Orthodox Bishops of the Western Rite; the Christian Orthodox Catholic Church and the Old Catholic Orthodox Church; Cluj-Napoca Synod. Many of these are small Mission Churches located throughout the world.

Christ Catholic Church-Worldwide is an Independent Catholic Jurisdiction. We are a "Mission Church", working with other Independent Catholic Church Jurisdictions to bring all Catholics together under a principle of Christian unity. We do not try to recruit Catholics from other Jurisdictions into our Church. If a Catholic has left the Roman Catholic Church or another Catholic or Eastern Orthodox Church, we work to get them back with their own Church.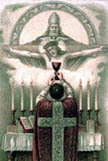 We joyously and without condition, Love and Serve a Risen Christ. We believe in humble servitude in the service of God and His only begotten Son, Jesus Christ, no matter what our condition or circumstances. We love, forgive, bless and pray for others unconditionally, as Jesus loved us, and forgave us of our sins, regardless if someone hurt us or did a wrong to us. God LOVES ALL OF US and ACCEPTS US for who we are. We love each person as an individual as God Loves us as His children, individually, and without condition.

The Beatitudes. In St. Matthew, Chapter 5, Jesus said:

Blessed are the poor in spirit,
for theirs is the kingdom of heaven.

Blessed are those who mourn,
for they will be comforted.

Blessed are the meek,
for they will inherit the earth.

Blessed are those who hunger and thirst
for righteousness,
for they will be filled.

Blessed are the merciful,
for they will be shown mercy.

Blessed are the pure in heart,
for they will see God.

Blessed are the peacemakers,
for they will be called children of God.

Blessed are those who are persecuted because of righteousness,
for theirs is the kingdom of heaven.

Blessed are you when people insult you, persecute you and falsely say all kinds of evil against you because of me.

Rejoice and be glad, because great is your reward in heaven, for in the same way they persecuted the prophets who were before you.

This is what God's Word tells us!

Come As You Are...

If you are a Catholic (whether Roman, Orthodox (Eastern \ Byzantine), Reformed, Anglican, Methodist, Lutheran, Presbyterian, or other Catholic) we encourage you to participate in and support your Church, grow in the Holy Spirit, and encourage other fellow Catholics to do the same, and when you can, visit and celebrate the Mass with us.

However, if you are of the Catholic Faith or of the Protestant and Non-Denominational Faiths and feel disenfranchised, discarded, and left out by your Church, YOU are welcome in our Church.

"But seek ye first, the Kingdom of God and all His Righteousness, and ALL things will be added unto you." St. Matthew 6:33

Come. Find out how different we really are as a Catholic Church. Come find out what God has to offer you through His Glorious Son, Jesus Christ. YOUR LIFE WILL BE CHANGED - FOREVER!!! That's a Promise From God!!!

Faith and Worship

Who Are the Western Orthodox Catholic people?

Come see what we believe. Click here: ABOUT US & OUR HISTORY.